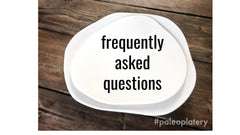 Here are some common questions we receive!
If you have other questions, you can email us at info@paleoplatery.ca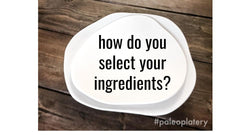 Eating with food restrictions can be difficult because it involves carefully checking each product label to ensure the item is compliant. We do all the checking for you to ensure the product does not contain any unwanted ingredients. Selecting products also involves being creative with ingredients such as sourcing and shipping unusual and hard-to-find products such as cassava or tigernut flour. 
All aspects of our meals-from sauces to marinades to spice blends - are prepared from scratch so we know exactly what is in each selection to ensure they are compliant. We try to use organic vegetables, fruits, and other ingredients whenever possible and apply the Dirty Dozen & Clean Fifteen  guidelines to ensure we are providing high quality products in our menu selections.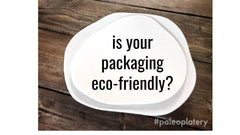 Our packaging is supplied by 
Solpak
,
 providing eco-friendly, recyclable, and biodegradable containers. The trays can be reheated in the oven or the microwave. The trays have superior heat retention while remaining cool to the touch. The Mylar® film sealed meal solution equals no mess, no damage, and no cross-contamination. The trays are easy to open and handle because there is no risk of cuts, scratches, or burns.  The trays are safe for use in the oven or microwave and self-vent during cooking. The film is made of 65 percent recycled material. The Mylar® film has been tested for food safety and does not contain BPA or common food allergens. The trays are designed for refrigerated, frozen, and hot conditions.